Time flies!!! Yeah I know I've been saying that quite a lot now but it's just so true! It feels like yesterday was Christmas, feels like yesterday I came back from US, feels like yesterdays so many 'days' of which remains a sweet memory in my heart. I can't stop but to rekindle the memories of my journey called life for the past 19 years and 18 weeks and 2 days. Certainly it hasn't been a bed of roses through out but it's through all my ups and downs that I can see God's hand upon my life. It is also then that I can know who my TRUE friends are, those who stick around no matter the circumstances. Looking back, I feel blessed to have such a wonderful family. Time and distance has brought each of us closer together. Over time, friends have come and gone but I'm thankful for each and every friend who has shared this life with me. Though we might not be as close as we used to due to distance, misunderstandings and what not, I truly believe that God placed you in my life for a reason and I just want to let you know that I do treasure each and everyone of you despite the differences we had. I can't thank God enough for surrounding me with wonderful people (loved ones, friends and special ones).

Don't know what struck me, but I just felt like expressing every single bit of gratitude and appreciation to all you people out there. To all near and far, close and mutual, I thank you all for leaving your set of footprints in my life. It's certainly a great honour to have friends like you in my life. *Stretches arms wide apart to give a great BIG hug to YOU!!*

Time's been accelerating at the speed faster than light. Sometimes we get all worked up with our plans for the future or sometimes even get tied down by the things and struggles of the past that we sometimes forget to live the moment.
-------------------------------------------------------------------------------------------------
Was just looking at the videos and pics taken during my trip to US with YONGMAY!! I don't know how to link the videos in so here are some pics =)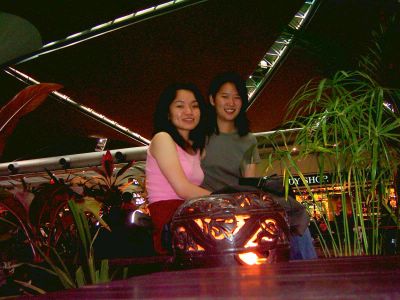 Before take off!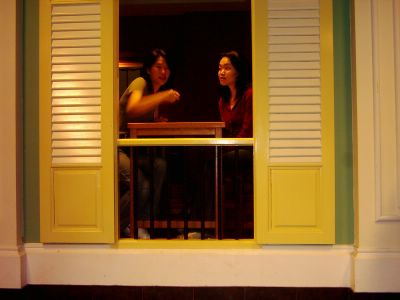 I kinda like this pic =) *look there!! there!! haha*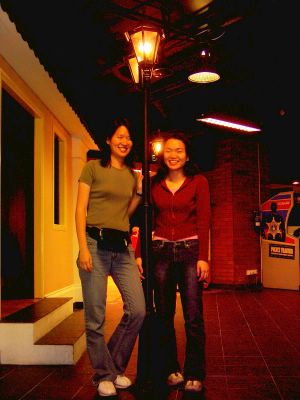 Sweeeeet!!

Hmm...there were more I think. Pics when we reached minnesota (yea after the horrendous long hours of flying)...but I don't have it with me...YET!
*psstttt* Yongmay...could you send those pics? When u've settled down and when you have the time of course. Thanks for the opportunity to FLY with you (haha). It was nothing but FUN FUN FUN. You made the long draggy flight an interesting memorable journey. *huggiez yongmay*
Oh well, This is all for now. Toodles...*poofs*